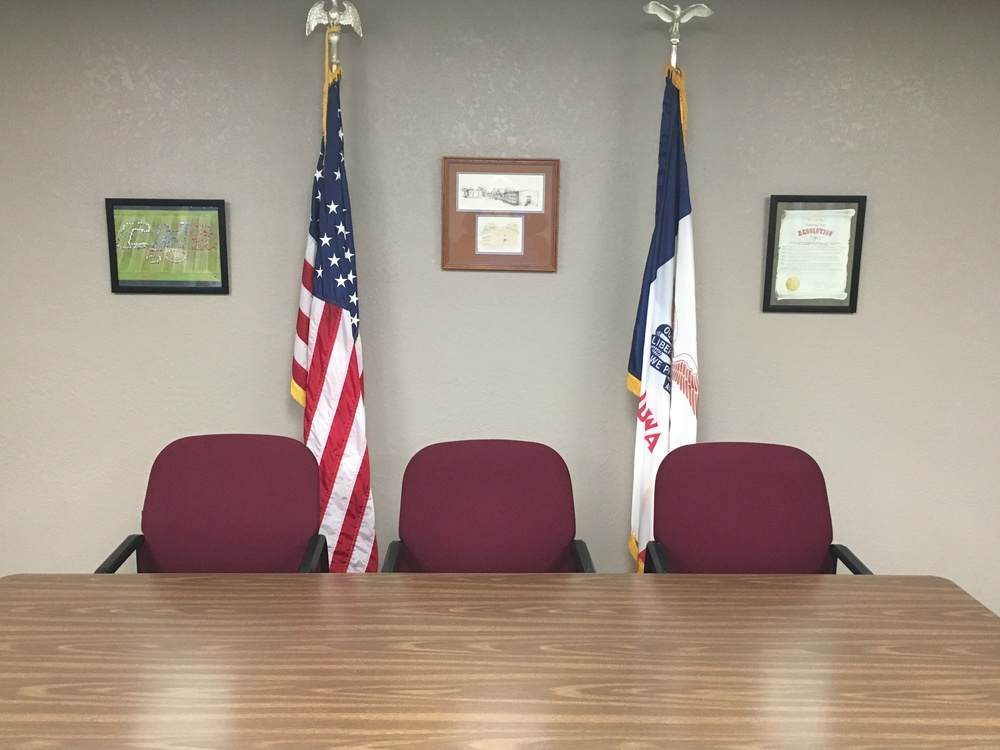 School Board Summary - 9/16/2019
Tom Parker
Friday, September 20, 2019
The Camanche School District's Board of Education held their regular monthly meeting on Monday, September 16th. Please note that these are not the official minutes. The official Agendas and Minutes from the Camanche Community School District school board are available and posted on our school district website (camanche.k12.ia.us).
Items to highlight from this school board meeting would include:
State Senator, Chris Cournoyer, attended this evening's meeting to discuss the school board's legislative priorities.
Superintendent Parker reviewed the time line for the upcoming school board election. Nomination papers must be turned in by September 19th. The election will be on November 5th. Anyone with an interest or having questions about this process is encouraged to contact the Administration Center.
The school board heard an update regarding the facilities planning process. Bray Architects are preparing an initial concept based upon information gained from last year's survey and public meetings. Main areas of focus at this time include improving the safety and visibility of the main entrances to the elementary school and high school; options for the theater; options for the swimming pool; and options for an auxiliary gym/fitness area. Bray will present this initial concept at the special meeting of the school board on October 3rd at 6:00 p.m. They will also host a "Community Engagement Meeting" on October 16th at the high school theater at 6:30 p.m. They plan to distribute a survey to every address in the school district to increase the amount of input from our community. Everyone is invited to attend these meetings.
Superintendent Parker shared with the school board that the Iowa Department of Education's Director, Dr. Ryan Wise, will visit the Camanche School District on the morning of October 22nd.
High School Counselor Danielle Sampson and Camanche/DeWitt Coalition Director Lauren Schwandt presented information regarding increasing staff awareness about Adverse Childhood Experiences (ACE) and how these experiences can disrupt a student's academic and behavioral outcomes.
The school board approved participating in the Clinton Regional Development Corporation's "Future Focus 2024" program.
The school board approved extra class pay for teachers and also approved salary lane changes for teachers who have increased their level of education. The Camanche School District is fortunate to have approximately 1 out of every 3 teachers on staff having earned a Master's Degree or higher.
The school board approved Camanche High School's Choir trip to New York that will occur from June 3rd through June 7th. The trip will include an instructional clinic at Valparaiso University; educational visits to Liberty Island, Ground Zero, the Rockefeller Center; and having the choir perform aboard the USS Intrepid.
As is usually the case, the school board completed the meeting by approving administrative recommendations regarding personnel and also approving open enrollment requests into the Camanche School District.