The Camanche School District is a PK-12 school district, housing approximately one thousand students in three attendance centers. The district is located in the southeast corner of Clinton County, Iowa. The area served by the district is the City of Camanche, the unincorporated town of Follets, a significant portion of the western limits of the City of Clinton, as well as the surrounding rural area. The total school district contains approximately 39 square miles. All three school buildings are located in the City of Camanche within a five-block area.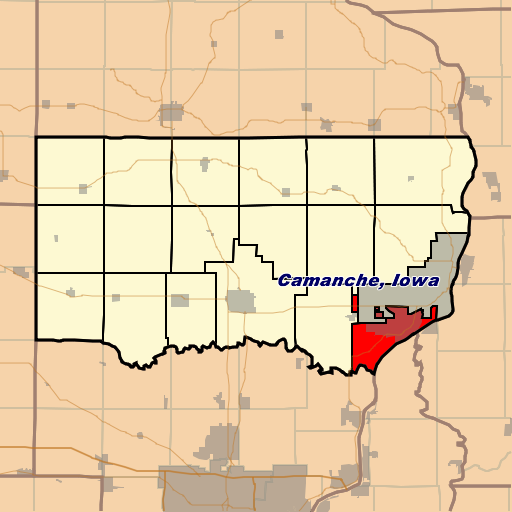 Camanche High School serves grades 9-12 and offers a wide range of academic courses and varied extra-curricular activities designed to involve students in all areas. Camanche Middle School houses grades 5–8 and offers an academic program that reflects a modified middle school interdisciplinary organization. Camanche Elementary school is home for grades PK-4. Students in the elementary school are organized in self-contained classes.
All of the buildings in the school district are climate controlled to provide a comfortable educational setting for students throughout the school year. The Camanche School District takes great pride in being large enough to provide a rigorous and comprehensive curriculum for our students, while still being small enough where students are known by their name.