EDIT MAIN
Football Field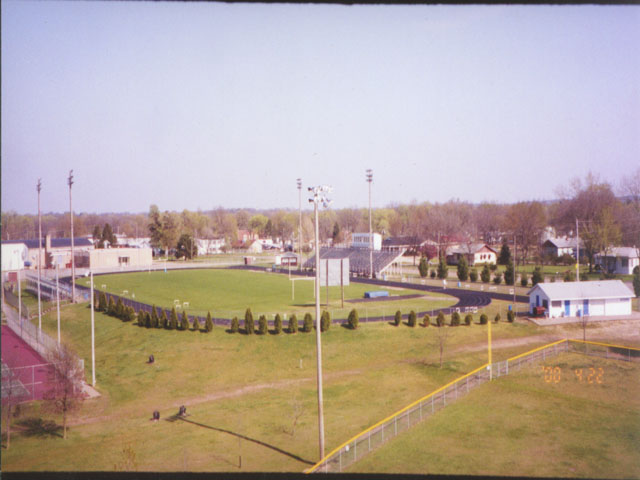 The football field, built in 1963, is also used for Track & Field activities, and school exercises, and most importantly, our football team.
Recent additions (2014) include state-of-the-art lighting system from Musco Inc., Visitor bleachers, and new regulation goal posts.
Other changes include a stone that was placed by the field entrance. The rock stands for a new era in Camanche history. Challenging our athletes to break the mold!