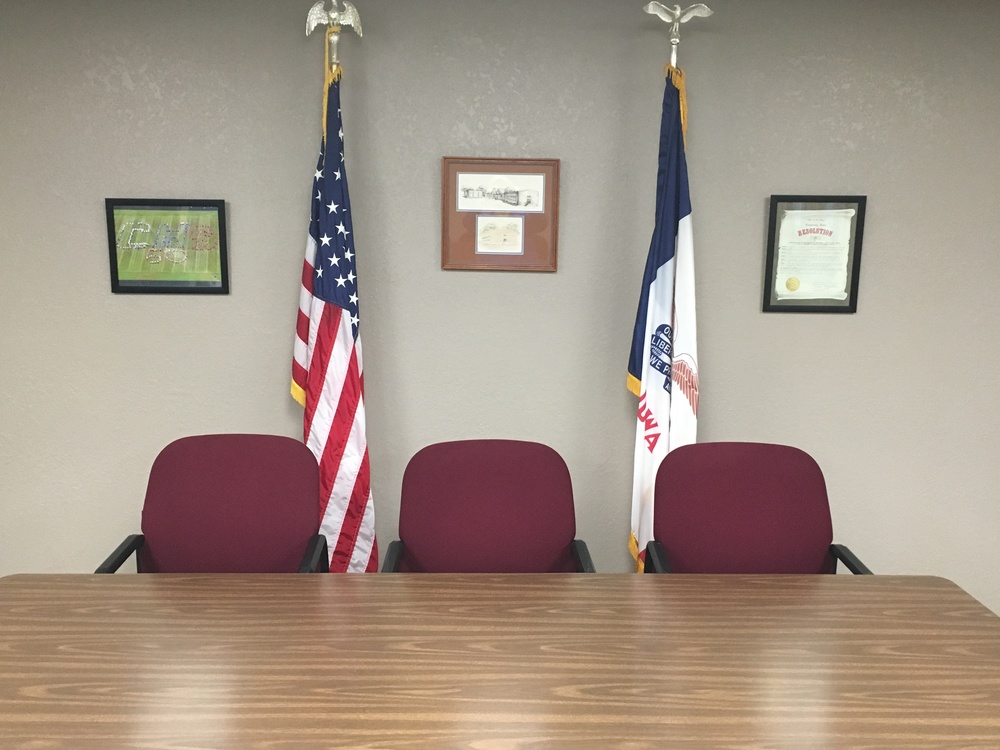 School Board Summary - 4/20/2020
Tom Parker
Friday, April 24, 2020
The Camanche School District's Board of Education held their regular monthly meeting on Monday, April 20th. Please note that these are not the official minutes. The official Agendas and Minutes from the Camanche Community School District school board are available and posted on our school district website (camanche.k12.ia.us).
Items to highlight from this school board meeting would include:
Superintendent Parker updated the Board about implementing the Continuous Learning Plan for students in the district. Governor Reynolds has announced that schools will remain closed, but that Continuous Learning for students is to go on until the end of the scheduled school year.
The principals shared information about each of their buildings' Continuous Learning Plan. Student participation rates have been very good. They all expressed their appreciation to students, parents, and staff for their efforts in dealing with the adjustments that have had to be made as we implement on-line learning.
The Board met with representatives from Bray Architects and Estes Construction to discuss Facilities Planning Options. The Board established that they do not want this project to exceed $12.9 million. This would mean that the maximum levy amount would be $2.70 per $1000 valuation. The Board discussed the possibility of looking at a September 8, 2020 Bond election date. Due to the ongoing pandemic, the Board wanted to explore other election date possibilities and tabled taking any action to set an election date at this time.
The Board took action to renew the 28E agreement with the Clinton School District to provide an Alternative School. This provides students needing an alternate environment to continue their education an opportunity to successfully complete their education. A portion of the funding for this agreement will be supported with funds generated from the Operational Sharing incentive program from the state.
The Board took action to enter into a 28E agreement with Clinton Community College and the Northeast School District to provide a College & Career Counselor for the students in Camanche and Northeast. Funding for this position will be primarily funded with Operational Sharing incentive money provided by the state.
The Board renewed the agreement with Rock Valley Physical Therapy to provide an Athletic Trainer for Camanche's student athletes. Superintendent Parker shared that we have been working with Rock Valley for several years and this program has been very beneficial for our student athletes.
The Board approved entering into sharing agreements for soccer with Prince of Peace hosting our boys and Pleasant Valley hosting our girls. This change in soccer sharing agreements is the result of our previous sharing agreement with Clinton placing their soccer programs in larger classifications for the state competitions. We appreciate Prince of Peace's and Pleasant Valley's willingness to offer our students with an opportunity to participate in interscholastic soccer if they wish to do so.
As is usually the case, the school board completed the meeting by approving administrative recommendations regarding personnel.