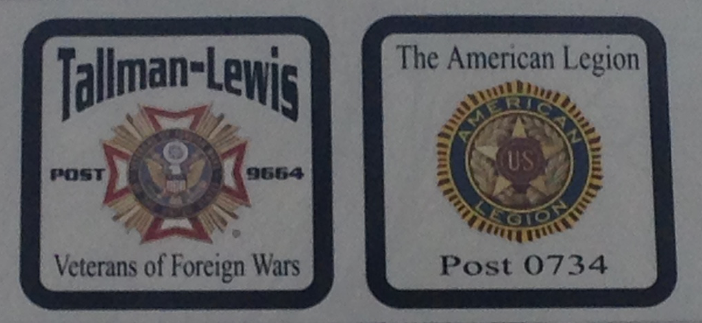 Camanche VFW and American Legion Donation
Tom Parker
Tuesday, November 13, 2018
The Camanche VFW Post 9664 and Camanche American Legion Post 0734 have donated $10,000 to the endowment for the Camanche Schools Foundation. These funds will be used to fund a VFW/American Legion scholarship that will be awarded annually to a deserving Camanche High School graduate. Endowed funds support perpetual giving with annual payouts of up to five percent. These same local veteran groups have also donated $3,000 to the Camanche Athletic Boosters to be used toward the cost of the baseball field new lighting project.
Camanche's veterans have given much to their country and community through the years and this is another example of their support of our children. On behalf of the children and schools of Camanche, we wish to thank our community's veterans for their generosity and for their service to our country.
The Camanche Schools Foundation is affiliated with the Clinton Area's River Bluff Community Foundation and the Community Foundation of Greater Dubuque. The Camanche Schools Foundation Endowment was established as a philanthropic endeavor to perpetuate the generosity of our community. If you would like more information about the Camanche Schools Foundation, or would like to make a tax-deductible contribution, please feel free to contact Tom Parker, Camanche Schools Superintendent (tparker@camanchecsd.org or 563-259-3000) or Alma Mariano, River Bluff Philanthropy Coordinator (rbcf@dbqfoundation.org or 563-249-3892).